University of Sunderland Offers Higher Education Programmes for Hong Kongers with Launch of First Asia Campus
Top Five UK Transnational Education Provider Expands its Footprint to Asia with Sound Understanding of Employer Needs in the Market.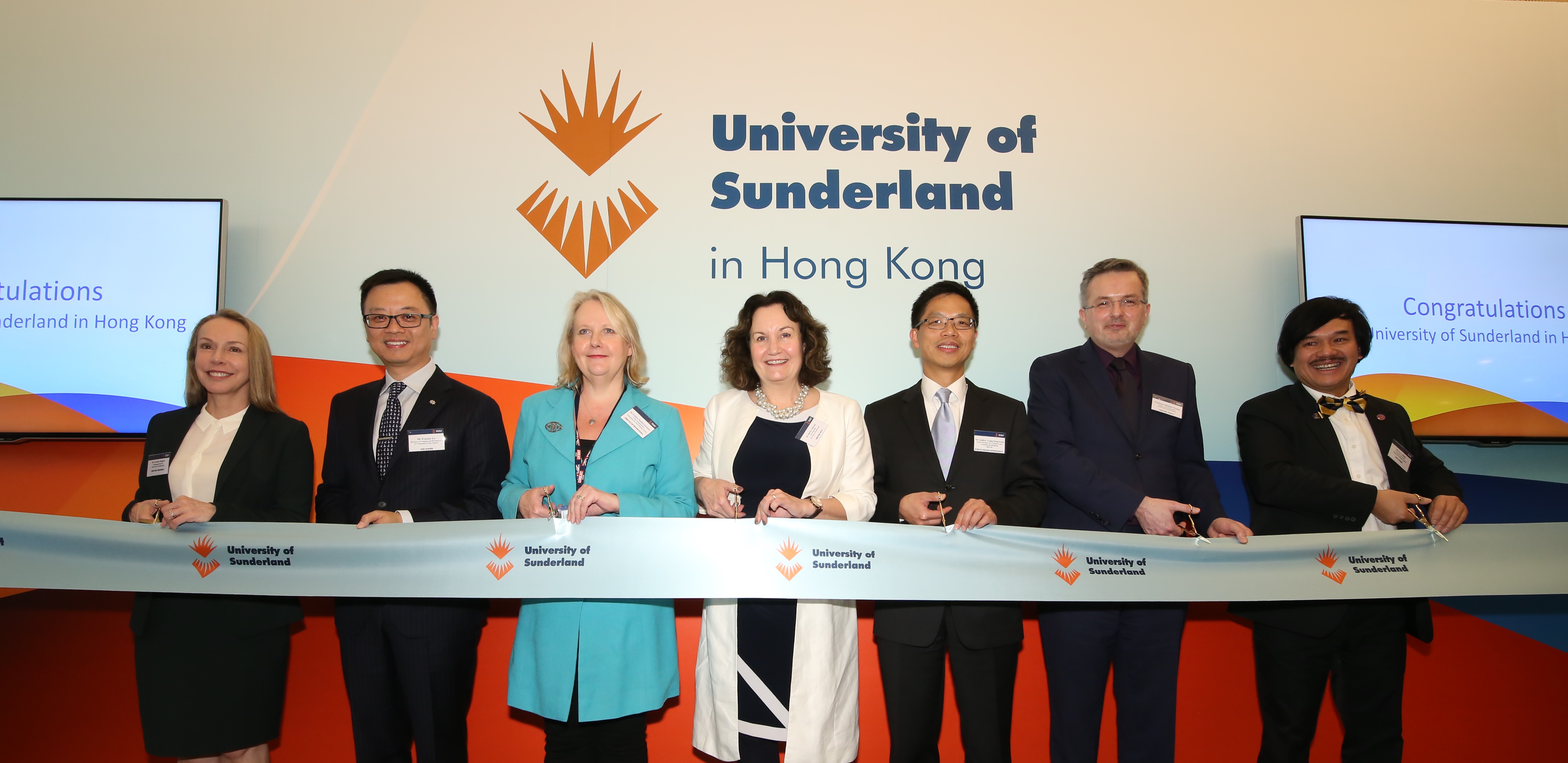 Hong Kong, March 2, 2017 – The University of Sunderland opened its first campus in Asia today, providing 1,000 placements for students to attain a globally recognised degree from a UK university, right in the heart of Central, Hong Kong. Offering both undergraduate and postgraduate programmes, the University of Sunderland in Hong Kong aims to broaden the path for students to succeed by offering a new curriculum incorporating employability skills, to create the next generation of career ready graduates.
With a dedicated campus established in the heart of Central, the University of Sunderland is introducing its highly successful 'career ready' approach to the Hong Kong market. This new approach is geared to building the success of the next generation of graduates, arming them with the right balance of academic knowledge, work relevant skills and real-world experience. With this Asia campus, students now have a three-campus offering for a broader educational experience – Sunderland, London and Hong Kong.
Vice Chancellor, Ms Shirley Atkinson said, "We are very proud of our holistic curriculum – 94% of Sunderland's graduates gain employment or pursue further study within six months of graduating. All of this is possible with our employability-focussed programme 'to produce 'career ready' graduates, which provides a tailored and industry-centric approach to help graduates acquire the skills much sought-after in the work place." She added, "We want our graduates to become adaptive creative thinkers with the personal attributes to become the leaders and tomorrow makers of societies and economies in this era."
Its newest offering for DSE graduates is the three years full time Bachelor's degree with honours. Students can obtain a globally recognised degree from a UK University with honours and graduate one year ahead of their peers in Hong Kong. There is also a four year option with an embedded foundation year. Top Up degrees and postgraduate programmes are available to working professionals for study in the evenings and on weekends to balance work and study life.
The University of Sunderland's employability-focussed programme 'Sunderland Futures' offers innovative support initiatives, such as real-world professional opportunities, giving students the skills to support progression to employment; in-company project work; mentoring delivered by professionals who provide knowledge and experience; opportunities for students to develop their own professional networks and leadership programmes. These are delivered through masterclasses, employability integrated modules, interview assessments and other career support services.
This expansion has increased The University of Sunderland's footprint across the globe – Sunderland, London and now Hong Kong. Students who are based here in the Asia campus can opt to study a semester or two in the UK to broaden their learning experience. With this three-campus offering, students can gain valued networking opportunities and hone international knowledge and perspectives.
No stranger to Asia, The University of Sunderland has had longstanding success for the past 20 years, having partnered with HKU Space and Hong Kong College of Technology. At present, there are over 5,700 alumni in Hong Kong. The University of Sunderland is recognised by the Hong Kong Education Bureau, and will be commencing the intake for its new BA (Hons) Business and Management three and four year degree programmes in October 2017.
For more information on The University of Sunderland, please visit the website https://www.sunderland.edu.hk

The University of Sunderland delivers a range of undergraduate and postgraduate degrees.
Request Info