Welcome to University of Sunderland in Hong Kong
Flexible university study to fit your lifestyle
The University of Sunderland (UK) established in 1901 with over 19,000 students worldwide, announced the launch of the Hong Kong campus at the British Consulate on 2nd March 2017
Credibility
Highest Climber in The Guardian League Tables 2017 - The Guardian
Excellent Achievement Rates
More than 82% of undergraduates at Hong Kong campus achieved honours degrees in 2016.
High Employment Rates
Over 92% of Sunderland's Business & Law faculty graduates secure a job or go on to further study within six months of graduating (Times Higher Education, 2015).
Alumni Network
123,219 University of Sunderland Alumni worldwide, 5,314 in Hong Kong.
Events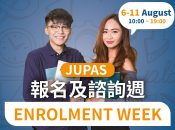 Date: 06-11 August, 2018
Time: 10:00 am - 7:00 pm
JUPAS Enrolment Week
✔ Get your acceptance letter on the same day ✔ 3-year Bachelor's Degree with...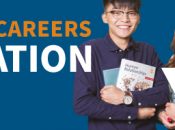 Date: 23-23 June, 2018
Time: 10:30 am - 6:30 pm
Education & Careers Information Day
There is only 1 month left for HKDSE result release day, are you ready?...
University News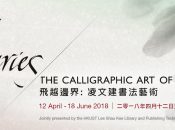 Activity highlight! Crossing Boundaries: The Calligraphic Art of Manny Ling
The world-renowned western calligrapher Dr Manny Ling is going back to his roots to...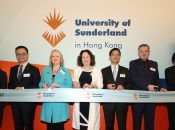 The University of Sunderland Offers Higher Education Programmes for Hong Kongers with Launch of First Asia Campus
Top Five UK Transnational Education Provider Expands its Footprint to Asia with Sound....