Welcome to University of Sunderland in Hong Kong
Flexible university study to fit your lifestyle
The University of Sunderland (UK) established in 1901 with over 19,000 students worldwide, opens its first campus overseas in Hong Kong with the acquisition of RDI Limited.
Credibility
Highest Climber in The Guardian League Tables 2017 - The Guardian
Excellent Achievement Rates
More than 82% of undergraduates at Hong Kong campus achieved honours degrees in 2016.
High Employment Rates
Over 92% of Sunderland's Business & Law faculty graduates secure a job or go on to further study within six months of graduating (Times Higher Education, 2015).
Alumni Network
123,219 University of Sunderland Alumni worldwide, 5,314 in Hong Kong.
What Our Students Say
Studying at UoS HK has widened my interests and allowed me to grow. It has given me the motivation to succeed and focus on achieving my career goals.

Roxanne Marguera Yaneza
University of Sunderland Year 1 Student
Structured learning is something I have not done for many years. However, the completion of the MBA with UoS has helped me to get back on the track of learning. Further, it has helped me to improve my analytical and research based decision making capabilities, which are skills useful for the future.

Savindra Silva
University of Sunderland 2016 MBA Graudate
I had to complete assessments to fit around family and work, so glad I could complete the bachelor degree in my own time. With world-class tutors available when needed, I could get effective feedback that helped with writing assignments.

Crystal Chan
University of Sunderland Graduate
University News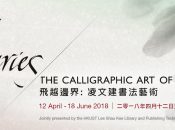 Activity highlight! Crossing Boundaries: The Calligraphic Art of Manny Ling
The world-renowned western calligrapher Dr Manny Ling is going back to his roots to...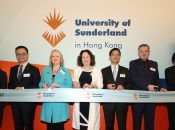 The University of Sunderland Offers Higher Education Programmes for Hong Kongers with Launch of First Asia Campus
Top Five UK Transnational Education Provider Expands its Footprint to Asia with Sound....