Welcome to University of Sunderland in Hong Kong
Flexible university study to fit your lifestyle
The University of Sunderland (UK) was established in 1901 and has over 19,000 students world wide. On 2nd March 2017, at the British consulate, the university announced the launch of its Hong Kong Campus
Overseas study is no longer the privilege of exchange students or students studying abroad. The University of Sunderland in Hong Kong now offers 3-year bachelor's (honours) degrees which include a half-year study in our UK campus, so that students can broaden their horizons and gain valuable exposure to British culture.
At the University of Sunderland in Hong Kong you can enjoy a life-changing and transformative experience as part of this well established academic community.
Credibility
Highest Climber in The Guardian League Tables 2017 - The Guardian.
Excellent Achievement Rates
More than 82% of undergraduates at Hong Kong campus achieved honours degrees in 2016.
High Employment Rates
Over 92% of Sunderland's Business & Law faculty graduates secure a job or go on to further study within six months of graduating (Times Higher Education, 2015).
Alumni Network
123,219 University of Sunderland graduates worldwide, including 5,354 in Hong Kong.
Events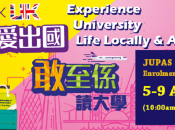 Date: 05-9 August, 2019
Time: 10:00 am - 7:00 pm
JUPAS Enrolment Week
JUPAS Enrolment Week Date: 5-9 August, 2019 Time: 10:00am-7:00pm Enjoy an University Life in...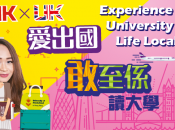 Date: 10-13 July, 2019
Time: 10:00 am - 5:00 pm
DSE Enrolment Week
DSE Enrolment Week 10-12 July, 2019 (10:00am-7:00pm) 13 July, 2019 (10:00am-5:00pm) Enjoy an University...
University News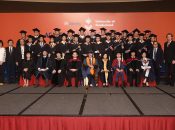 2018 Graduation Ceremony
Thank you for your participation at the 2018 University of Sunderland Graduation Ceremony which...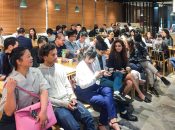 Student-Alumni Networking Night
A big "thank you" to all the guests who have attended previous networking night,...