Welcome to University of Sunderland in Hong Kong
Flexible university study to fit your lifestyle
The University of Sunderland (UK) was established in 1901 and has over 19,000 students world wide. On 2nd March 2017, at the British consulate, the university announced the launch of its Hong Kong Campus
Overseas study is no longer the privilege of exchange students or students studying abroad. The University of Sunderland in Hong Kong now offers 3-year bachelor's (honours) degrees which include a half-year study in our UK campus, so that students can broaden their horizons and gain valuable exposure to British culture.
At the University of Sunderland in Hong Kong you can enjoy a life-changing and transformative experience as part of this well established academic community.
Credibility
Highest Climber in The Guardian League Tables 2017 - The Guardian.
Excellent Achievement Rates
More than 82% of undergraduates at Hong Kong campus achieved honours degrees in 2016.
High Employment Rates
Over 92% of Sunderland's Business & Law faculty graduates secure a job or go on to further study within six months of graduating (Times Higher Education, 2015).
Alumni Network
123,219 University of Sunderland graduates worldwide, including 5,354 in Hong Kong.
Events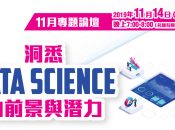 Date: 14-14 November, 2019
Time: 7:00 pm - 8:00 pm
【網上講座】洞悉Data Science的前景與潛力
數據科學行業發展迅速,不論各行各業,只要掌握大數據,即可洞悉最具效益的業務及營運方案,找緊發展先機! 【網上講座】洞悉Data Science的前景與潛力 日期:2019年11月14日(星期四) 時間:晚上7:00 – 8:00 ● 甚麼是Data Science? ● Data Science在香港的前景 ●...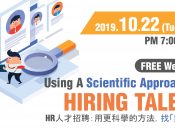 Date: 22-22 October, 2019
Time: 7:00 pm - 8:00 pm
【Webinar】Using A Scientific Approach To Hiring Talent │ HR人才招聘:用更科學的方法,找「對」的人
Behavioral Interviewing and the Hiring Process Selecting the best candidate for a position! 【Webinar】...
University News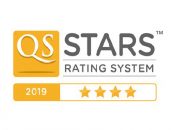 QS Stars 2019 Results
We are pleased to announce that the University of Sunderland has been awarded a...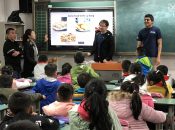 Closing the Cultural Gap 縮窄文化差異 拉近彼此距離
This year, we introduced the 'Outstanding Student Award' and the first recipient was Adnan Hassan, a Pakistani...