How A BTEC Diploma Can Help You Be A Better Business Manager
How A BTEC Diploma Can Help You Be A Better Business Manager
Keeping up with the competition and staying on top of the ever-evolving business landscape requires more than just business know-how. To excel in your prospective role as a business manager, continuous education and professional growth are integral. A BTEC Higher National Diploma (HND) is a sought-after qualification that can create career breakthroughs in your life. Continue reading to discover what a BTEC diploma in business is and how it can unlock your career potential as well as elevate your business management skills.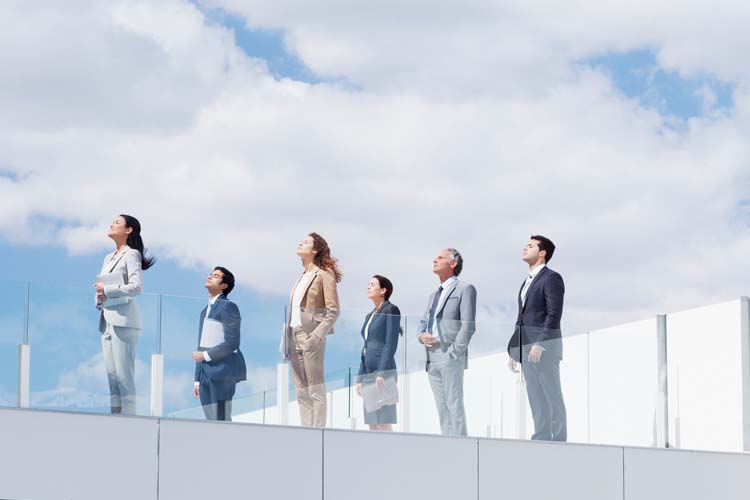 BTEC Higher National Diploma in Business (HND)
The Business and Technology Education Council (BTEC) is a major provider of school leaving and further education vocational qualifications such as BTEC certificates and diplomas. In previous years, BTECs used to focus on business and information technology, but their scope has since expanded to cover various industrial sectors, including business management. A Higher National Diploma (HND) is a BTEC qualification that is awarded in the UK by Pearson. It can be completed full-time or part-time over two years, or you can opt to study a Higher National Certificate (HNC), which is a one-year course, and then continue to the second year to attain an HND. 
BTEC diplomas in business offer a unique educational experience that combines theoretical knowledge with practical application, preparing individuals to thrive in diverse business environments. By undertaking a BTEC Level 5 diploma in business, individuals can acquire a comprehensive understanding of various business disciplines and hone their expertise in management and leadership.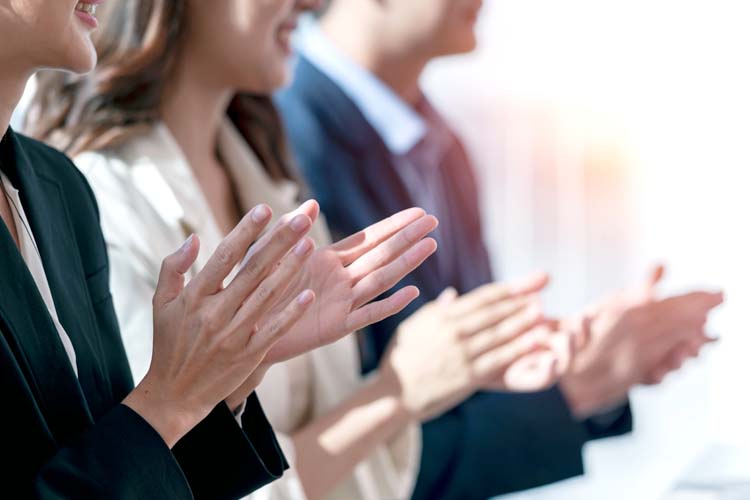 Advantages of BTEC Diploma in Business (HND)
1. Practical Skills Development
BTEC diplomas in business (HND) place a strong emphasis on equipping students with the practical skills necessary to thrive in the business world. Through hands-on learning experiences, students have the opportunity to apply their knowledge in authentic business contexts, exploring how concepts and theories translate into real-life business scenarios. They are also equipped with the tools and competencies that are sought after in the business management world, hence gaining a competitive edge in the job market.
To help students develop their practical skills, those undertaking a BTEC Level 5 diploma will undergo activities which focus on problem-solving, management, and leadership. Students are presented with authentic business challenges and are encouraged to analyse, evaluate, and develop innovative solutions. This cultivates their critical thinking abilities and enables them to approach complex problems with confidence and creativity.
Communication skills are another critical aspect emphasised in a BTEC diploma. Effective communication lies at the heart of successful business management, and BTEC diplomas recognise its significance. Students learn how to articulate their ideas clearly, present information persuasively, and collaborate with others in a professional setting. These communication skills are essential for building strong relationships, managing teams, and engaging with stakeholders effectively.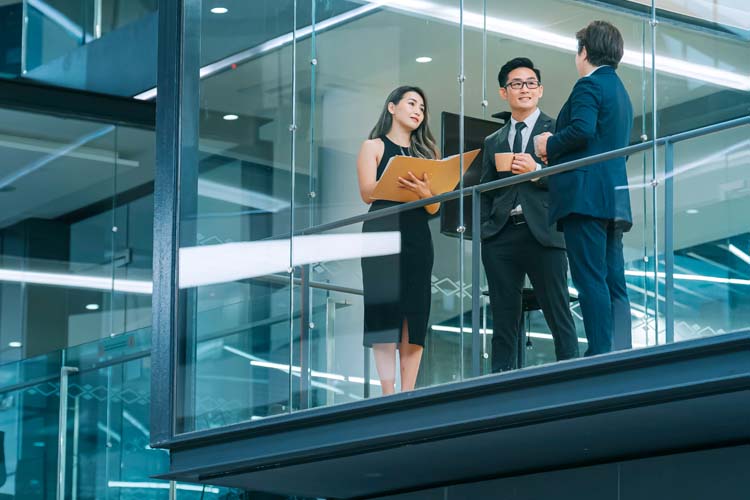 2. In-depth Knowledge and Understanding
Developing deep expertise in business management is one of the key benefits of pursuing a BTEC diploma in business. Students will explore a variety of topics including business operations, finance, marketing, and leadership, which help them contribute to the success of organisations. They acquire the ability to analyse complex business situations, make informed decisions, and implement effective strategies. This comprehensive understanding of the business landscape empowers them to become confident and capable business managers.
Furthermore, a BTEC diploma allows students to stay updated with the latest industry trends and developments. The curriculum is designed to incorporate current business practices, ensuring that students are aware of the dynamic nature of the business world. This exposure to industry insights enables them to adapt to changes, embrace innovation, and stay ahead in their professional journey.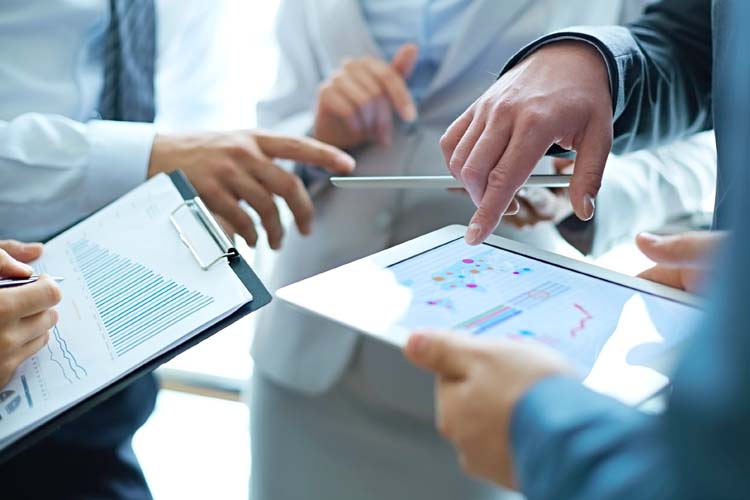 Career Advancement Opportunities
Upon completion of a BTEC diploma, graduates are equipped with the expertise and confidence to pursue a multitude of career paths. Whether it is becoming a team leader, supervisor, or manager, the skills acquired during the program provide a solid foundation for success in these roles. BTEC graduates possess the necessary practical skills, knowledge, and understanding of the business environment to step into positions of responsibility and make an immediate impact.
On top of that, the breadth of knowledge allows graduates to explore diverse career opportunities within the business sector. From managing projects to analysing financial data, from developing marketing strategies to leading teams, BTEC graduates are well-prepared to take on various roles and contribute to the success of organisations.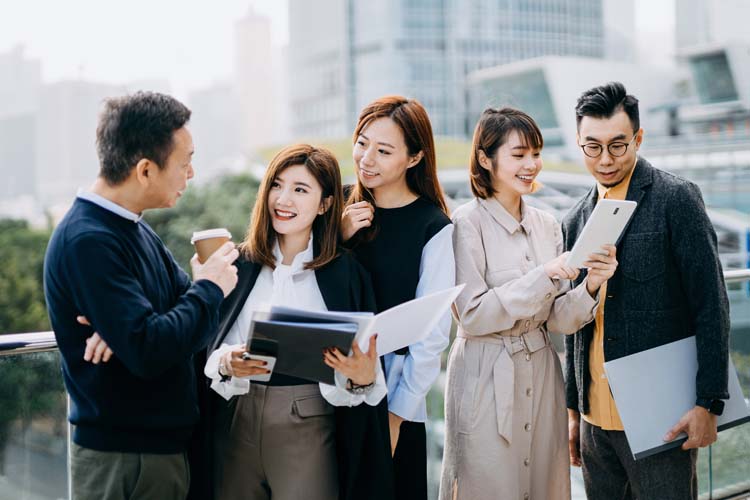 Pursue a HND in Business Management
All in all, pursuing a BTEC diploma in business can be a transformative step towards becoming a better business manager. The practical skills, industry relevance, and comprehensive knowledge acquired during the program prepare graduates for success in a wide range of roles and industries. It is an excellent foundation for those wishing to pursue further final-year bachelor degree studies with the University of Sunderland. Whether it is climbing the corporate ladder, pursuing entrepreneurial ambitions, or seeking further professional development, BTEC graduates are well-positioned to make significant strides in their careers. For further details about the BTEC Higher National Diploma (HND), be sure to view our programme introduction.