5 Interesting Sectors to Work in After Completing your Tourism or Hospitality Studies
5 Interesting Sectors to Work in After Completing your Tourism or Hospitality Studies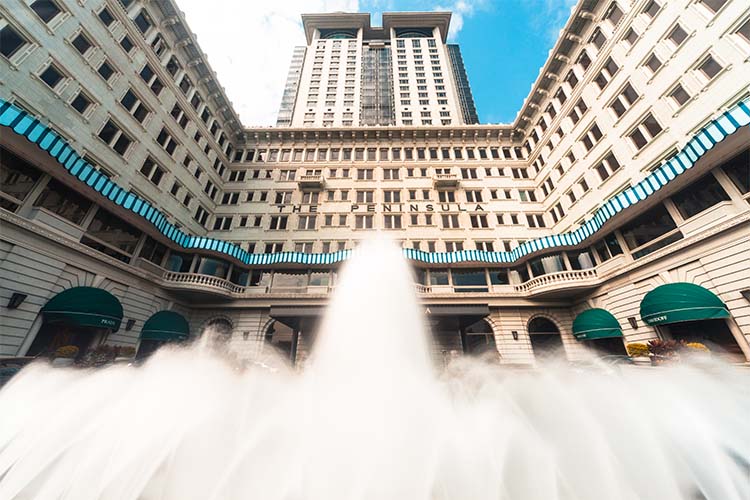 Once you've completed your qualification in tourism or hospitality management, it's easy to get overwhelmed. You may struggle to find the right position for you or to even comprehend the sheer variety of industries that you can work in with this type of qualification.
With a qualification in hospitality, you can do a lot more than work in a hotel or restaurant. In fact, completing your qualification opens the doors to a whole range of positions and career paths, you just need to know where to find them.
So, if you're still trying to make the right choice for your career and life, then here's a quick look at what a hospitality qualification can offer.
What is Tourism and Hospitality Management?
Why study hospitality and tourism management? For starters, the University of Sunderland's BSc International Tourism and Hospitality Management undergraduate programme was ranked second on The Guardian's UK university league table in 2019. In addition to providing a renowned and respected programme, there are lots of reasons why you might choose to study this kind of qualification. Hospitality is one of the world's fastest-growing industries, so jobs are plentiful and can be very rewarding if you have the right qualification. And if you're already working in this field, then a high quality, respected qualification can accelerate your career advancement and take you to some amazing places.
During your studies in this field, you'll learn about management in the hospitality industry, which refers to environments like cafes, resorts, cruise lines, and restaurants. Every qualification is different, of course, but most of them will teach you a range of skills including:
Marketing
Financial management
Interpersonal skills
Food service
General business classes like accounting and human resources
Elective courses such as food sanitation, hospitality law, or theme park attractions
It might seem like these kinds of studies should just be called hospitality management without the tourism part, but the tourism sector is a huge slice of the industry as well. That's why many of the core and elective subjects in these qualifications will include information and training on tourism-related issues.
To help you find your dream career after studying, here are five interesting sectors to work in after completing your tourism or hospitality management bachelor's degree.
1. Hotel Management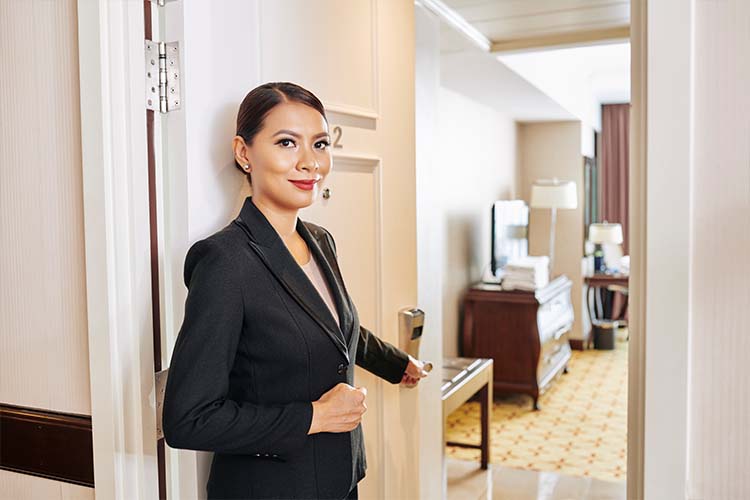 This is one of the more obvious job industries for people who have completed a hospitality qualification. Working in a hotel, you'll take a leading role in ensuring that your guests have a pleasant and convenient experience at your hotel. You may also be in charge of other staff and oversee hotel activities.
Working in hotel management isn't just about spending your career in your home city. As you move up the ladder, the quality of hotels that you can work in will increase and you may even get the chance to work in other branches, whether at home or overseas. That's why international hospitality management is a big part of any quality hospitality qualification.
2. Entertainment Manager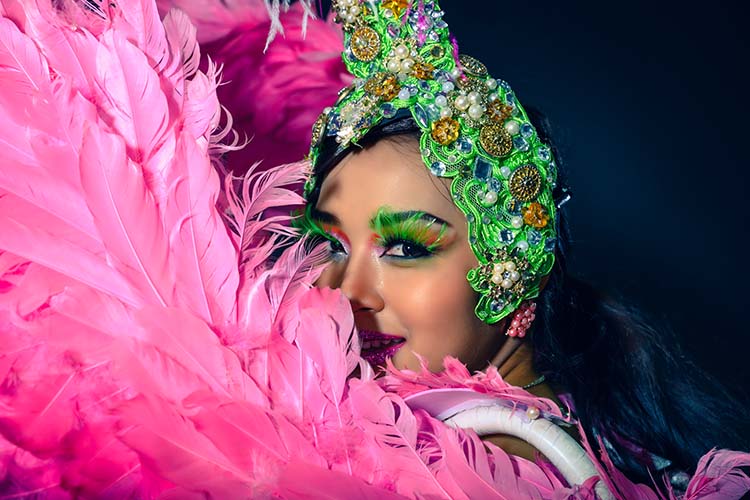 Hotels aren't just places where you check people in and out. They're also essential to the experience of travelling. That's why the top hotels employ entertainment specialists. These staff members organise activities for guests to enjoy and the tasks can be varied and interesting.
As an entertainment manager, you might:
Research new technologies and how they could be applied at your hotel or hotel events
Interview and screen performers of all kinds
Hire famous performers and bands for hotel shows
Organise sporting events or quizzes
This can be a very fun and interesting role, perfect if you're an active kind of person who likes variety and making connections.
3. Event Planning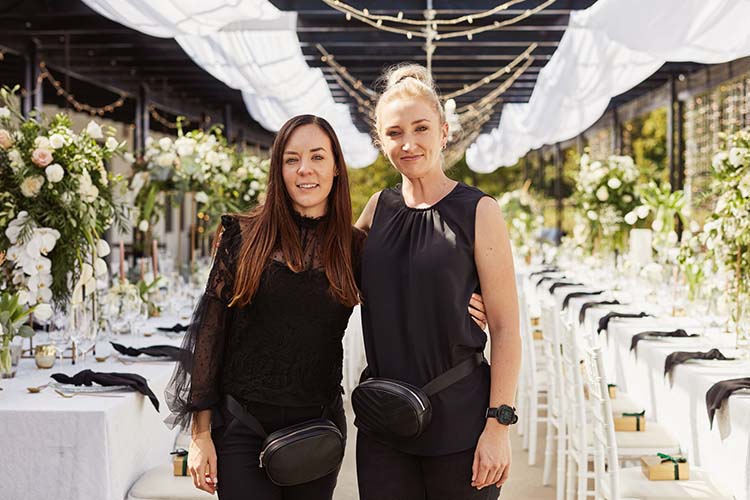 This is a job position that's often entangled with hotels but will allow you more freedom as well. Event planners oversee all the preparations for events, from weddings to concerts and conferences.
If you're interested in becoming an event planner, a hospitality management qualification will help you gain the connections and knowledge you need to create amazing events. And you will develop great communication and problem-solving skills as well as a degree of flexibility along the way, all of which can be helpful in any career path or industry.
4. Travel Consultant
Understanding the tourism industry is an essential part of good quality hospitality management qualifications. And that means that you can move into the field of travel consultancy.
In this position, you will work with a variety of clients, helping them create the perfect holiday. This can involve all kinds of tasks, from finding the best deals to booking flights, cruises, and accommodation.
5. Restaurant Management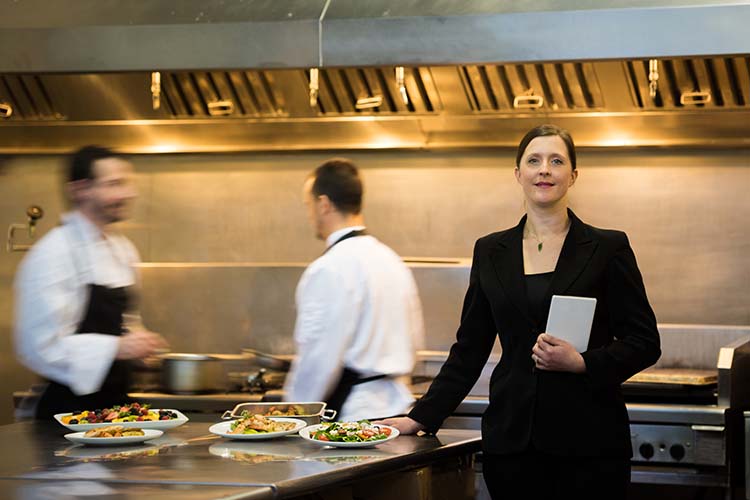 If you love food, then think about doing restaurant management after you graduate. This is another obvious sector for graduates, but the F&B sector is way more varied than you might think.
Once you have experience and connections in the industry, you can move up the career ladder at traditional restaurants, whether you're working out front, behind the scenes, or even in the kitchen. Hong Kong ranks 6th when it comes to top cities with the highest density of Michelin-starred restaurants. If you're skilled, you might even find yourself working in Hong Kong or overseas in some award-receiving or famous restaurants!
Alternatively, you can forge your path in restaurant management and follow your muse and your interests. Many graduates find themselves moving into catering, nightclubs, or even food trucks. All of these will offer you unique experiences, connections, and challenges and they can be a lot of fun as well.
The Takeaway
Acquiring a hospitality or tourism management bachelor's degree will send your career in a whole new direction. With a bit of planning and forethought, you can use it to find work in your dream career path and to achieve the kind of success you've been seeking after.
If you're ready to take the first step into your new life and career, then learn more about the courses at the University of Sunderland in Hong Kong, or contact us to get your free academic consultation!