Levelling Your Career Path in Data Science
Levelling Your Career Path in Data Science
If you have a passion for data and an analytical mindset, data science will be your ideal career path. It is a new field combining mathematics, statistics, and computer science to extract insights from datasets. As data science becomes increasingly influential in most industries, career and job opportunities are also booming in this field.
In this article, you will explore everything from the job highlights and skills required for data scientists to a deep investigation into their diverse career paths. Read on to prepare yourself for career opportunities in data science!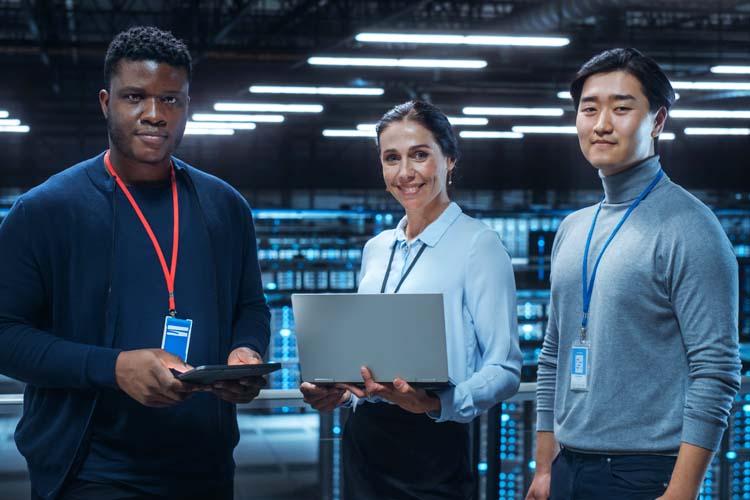 How To Get a Job in Data Science?
Since data science revolves heavily around machine learning algorithms and statistical analyses, degree holders in Mathematics, Computer Science, Information Technologies, and Statistics with a solid mathematical background will enjoy a competitive edge. However, these educational credentials are not always a prerequisite. Anyone with an inquisitive mindset, a love for data, and interdisciplinary skills will likely enjoy success in their search for a job in data science.
Today, programming languages such as Java and Python are easily learnable through a data science boot camp for anyone who is interested in data science career opportunities. These boot camps can help you build a solid foundation of mathematical concepts and statistical skills that are central to securing an entry-level data science job.
If you want to dig deeper and more extensively into the study of data science, a master's degree would also be a great asset for your career in the long run. It will also prepare you with the technical and practical skills to master big data analytics, business, digital media, and science sectors.
Required Skills and Traits of Data Scientists
1. A Passion for Mathematics
Proficiency in Mathematics is one of the core skills needed for data science jobs. Understanding and applying mathematical concepts to real-world problems is crucial for performing statistical analyses.
2. Programming Knowledge
Coding is an essential aspect of data science jobs. The most popular programming languages among data scientists are Python and R. Furthermore, data scientists should know how to use statistical software such as SAS, SPSS, and Matlab.
3. Keeping up with New Technologies & Machine Learning
Machine learning is a rapidly growing technology that is hugely influential in the field of data science. Nowadays, computers are able to analyse vast amounts of data and provide real-time predictions on a business's operation patterns and customer behaviour. However, it is still the data scientist's job to construct and train the data model to automate data analyses through algorithms and supplied datasets, as well as monitor results. Those who keep a close eye on the technologies both around and outside the field of data science will find a world of career opportunities.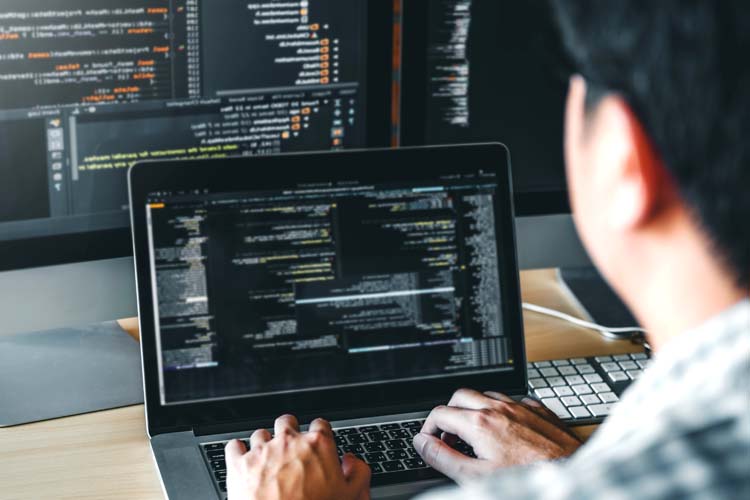 4. Experimental Mindset
Data science is a relatively new field, and there is still plenty to explore and experiment with. Having an experimental mindset is also important for a data scientist's day-to-day work, as you will always need to find better and more efficient ways to finish the job. Curiosity can also drive you to learn and broaden your skill set. Familiarity with database management systems, including MySQL, MongoDB, and Hadoop, can all open up promising career opportunities in data science.
6. Data Visualisation Skills
Data visualisation is a required skill for data science jobs. In your day-to-day tasks, you will likely need to translate data into charts and graphs in order to make them easier for humans to interpret and draw insights from. Common data visualisation tools used in data science include Tableau, D3, PowerBI, and more.
7. Domain Knowledge
For data science jobs in some industries, a high level of domain language might be necessary in order for you to understand the business context of the data. For example, if you work in the healthcare industry, you should demonstrate a good understanding of medical terminologies and regulations.
Various Career Paths in Data Science
Data science is a broad discipline with various career paths and opportunities. The typical data science job across junior and senior levels are:
Data Scientist
The data scientist's job is to extract unknown trends and insights from sizable datasets. They automate different machine learning algorithms to design predictive models for theorising and forecasting. They also have to constantly explore new ways of capturing and examining data in order to improve the accuracy of the data collected and the overall analysis. Data scientists are often considered more advanced or senior than data analysts.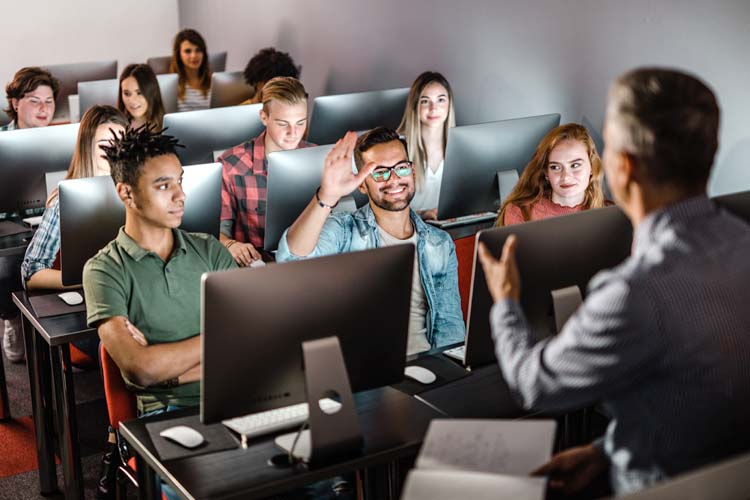 Data Analyst
While data scientists navigate unknown data, data analysts analyse the existing data. They gather, cleanse, and reorganise data by employing data manipulation techniques, eventually converting them into actionable insights to facilitate better business decision-making. Its career path is closely intertwined with that of a data scientist as well.
Data Engineer
This is a popular career path in data science. Data engineers acquire, manage, and convert raw data into usable resources for data scientists to work on. They develop, design, and implement the data infrastructure for storing, processing, and analysing big data. They also have to liaise with developers, product managers, and analysts in an organisation.
Business Analyst
Compared to other job roles in data science, business analysts are more specialised in business domains and have extensive industry knowledge. They assess existing data and performance and conceive new solutions to help fix or improve an organisation's problems. They often work closely with data analysts, providing them with business insights and domain expertise.
Machine Learning Engineer
Machine learning engineers are professional programmers researching, designing, and developing artificial intelligence (AI) systems for machine learning. They engineer and implement AI algorithms capable of learning and making predictions and can eventually improve an organisation's data collection and analysis.
Statistician
Like data scientists, statisticians also analyse large amounts of data but focus on deriving valid conclusions through employing mathematical theories and techniques. Statisticians usually work in fields like healthcare and marketing.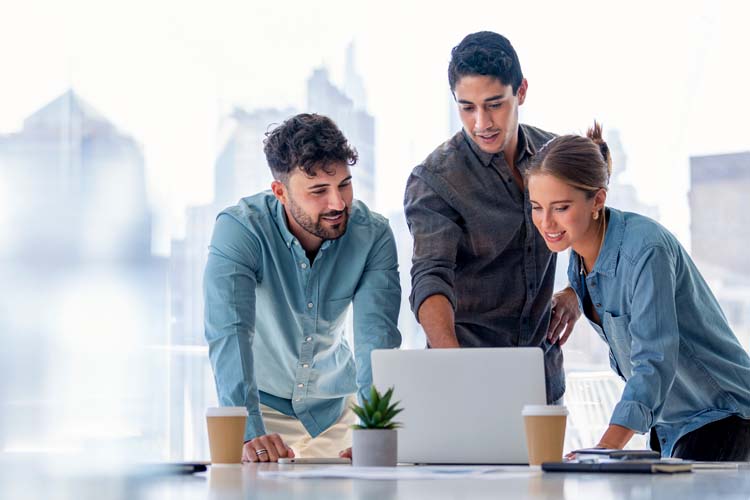 Big Data Developer
Big data technologies are constantly changing the landscape of data science. This job is central to developing and maintaining big data solutions that allow an organisation to process and store large data sets.
Business intelligence (BI) Analyst
BI analysts are tasked with collecting and presenting data in an easily digestible format for business leaders to make informed decisions. They employ data visualisation tools to generate reports, dashboards and charts from data sets. Also, they liaise with different teams within the organisation to ensure effective decision-making at all levels.
Job Salaries in Data Science
The average salary for a Data Scientist is approximately HK$419,920 per year in Hong Kong.
There has been a surge in data science career opportunities as businesses learn to harness the power of data to make informed decisions. Below are the top industries that hire data scientists:
Banking and Finance
Information Technology
Healthcare
Digital Marketing
Retail
Media and Entertainment
Telecommunications

Embrace the Future of Data Science
The global data science market is expected to grow from USD 95.3 billion in 2021 to USD 322.9 billion by 2026 at a Compound Annual Growth Rate (CAGR) of 27.7% during the forecast period.
Data science has become a sought-after job skill as businesses start to leverage the potential of data for success. With its ever-growing demand, there is no better time to explore different data science career opportunities!
If you're interested in starting a new career path and want to explore the field of data science, remember to check out our master's degree programme. You will learn everything from technical and practical skills to big data analytics, which is essential to any data science job.