QS Stars 2019 Results
We are pleased to announce that the University of Sunderland has been awarded a four-star rating in the 2019 QS Stars rating system.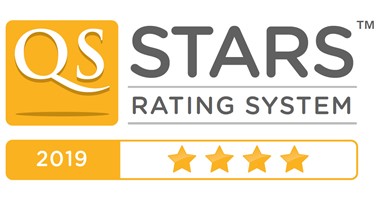 This rating system considers over 50 different categories including employability, teaching, facilities and research, then ranks participating institutions from one to five stars accordingly, helping prospective students to decide where to study.
As well as the overall four star rating Sunderland was awarded the maximum rating of five stars for teaching, employability, internationalisation, facilities and inclusiveness and a four-star rating in the Specialist Criteria category, for innovation.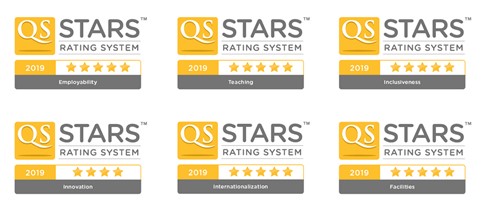 For more information on QS awards, please visit the QS website.