QS Stars 2022 Results
We are pleased to announce that the University of Sunderland has been awarded a four-star rating in the 2022 QS Stars™ rating system.

The QS Stars™ rating system is operated by the QS Intelligence Unit, the independent compiler of the QS World University Rankings® since 2004. The system evaluates universities across a wide range of important performance indicators as set against pre-established international standards. By covering a broader range of criteria than any world ranking exercise, QS Stars™ shines a light on both the excellence and the diversity of the rated institution.
In the methodology used for QS Stars™, universities are evaluated in dozens of indicators across at least eight categories. After the assessment, universities are awarded with an overall Star result which ranges from 0 to 5+ Stars, depending on the number of points achieved through the evaluation.
Sunderland is recognised internationally as a leading university, and received the maximum rating of five stars for Teaching, Employability, Inclusiveness and Facilities. Also got a four-star rating in the Academic Development and Internationalisation.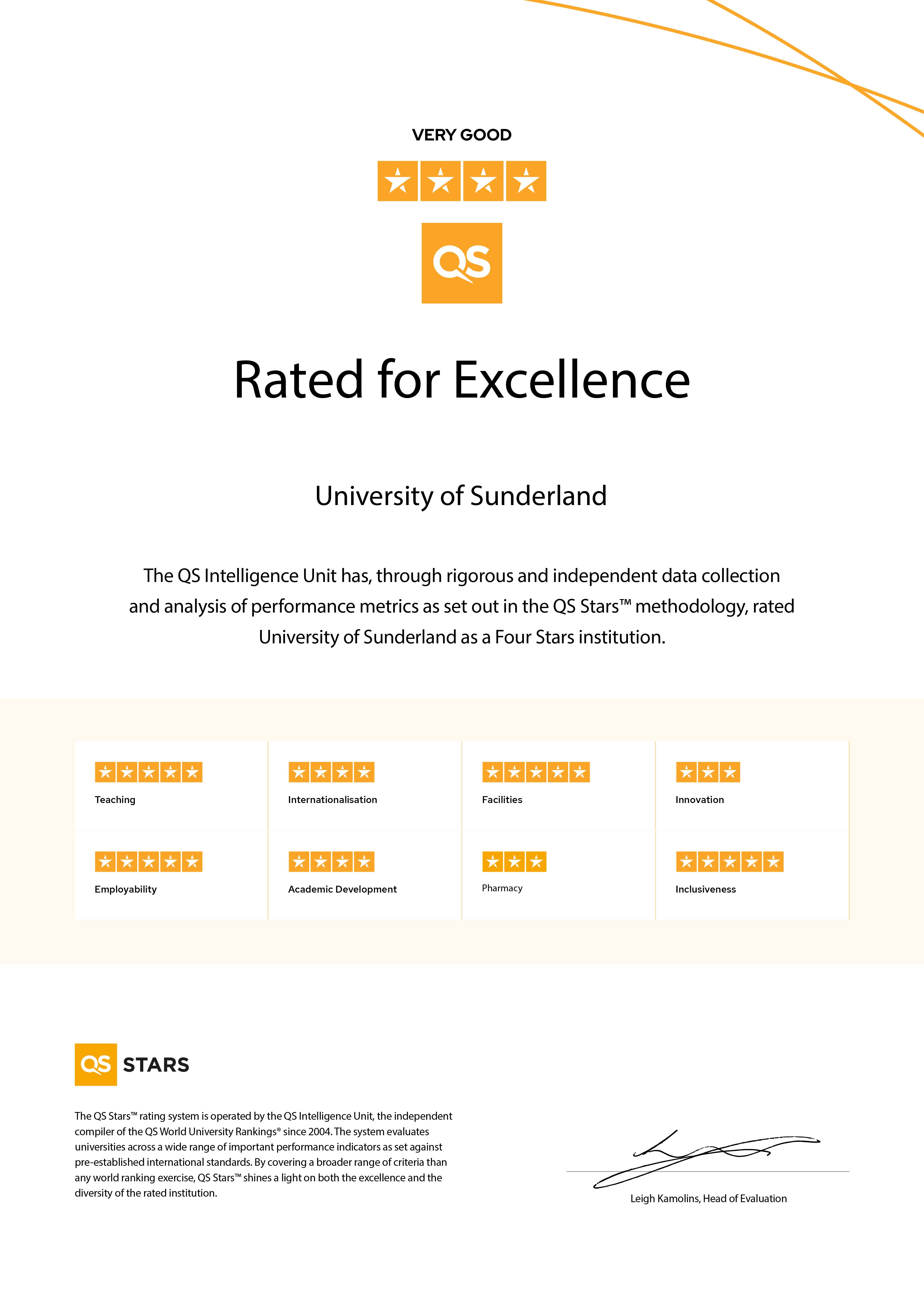 For more information on QS awards, please visit the QS website.