We are shortlisted as 'University of the Year' by THE Awards 2021
We are shortlisted as 'University of the Year' by THE Awards 2021!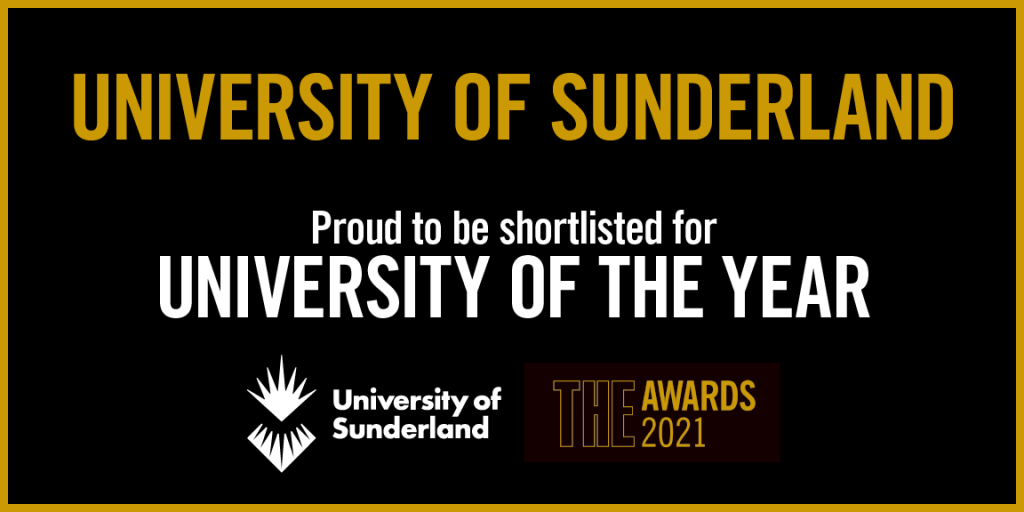 THE Awards (Times Higher Education Awards) are widely dubbed as the 'Oscars of higher education'.
We are proud to be shortlisted for this prestigious award – the premier category in the THE awards, not least because there were over 600 entries across the whole competition!
We are asked to prepare a short film to tell our story, you can watch it below or HERE:
Since 2005, the THE Awards has been honouring outstanding individuals and teams in all aspects of university life, who are dedicated to bringing quality higher education to people. It is a true honour to be recognised by the experienced panel for the superb effort made by our students and staff.
As our Vice-Chancellor and Chief Executive Sir David Bell puts it, "Being shortlisted for this prestigious award is a significant moment for the University."
"It is another accolade for us and will be a matter of pride to everyone who lives, works and studies in the University.
Such recognition speaks volumes about the outstanding work being done by students and staff, even during a global pandemic. It is also testament to the growing reputation of the University more generally."
The key strength of the University of Sunderland
Our university is celebrated as a higher education institution that 'knows its place', meaning that we are
clear about our life-changing purpose;
sharp in our ambitions for students from all backgrounds;
distinctive in our contribution to higher education; and 
embedded in the local city and surrounding region.
What's special about the University of Sunderland's programmes?
Notably, the University of Sunderland is celebrated for its career-focused and professional-facing curriculum. We strive to direct our students towards a career-ready learning outcome. 
Championing social-inclusion and diversity is at the heart of our academic strategy. We are particularly central to bringing success and support to our students, who seek positive change and self-development through our work-based curriculum.
We hold dear to the idea that 'it never will be too late to chase your dream'. Our academic teams ensure to provide sufficient support and opportunities for our students to achieve their life goals. We know how important it is to have a second chance in life.
The University of Sunderland has over 20,000 students based on campuses in the north-east of England, London and Hong Kong, and at its global partnerships with learning institutions in 15 countries.
When will the result for the THE Awards be announced?
The awards ceremony will take place on 25 November 2021. 
We cross our fingers for the best outcome, nevertheless, are well-satisfied to have been recognised by such a prestigious award-giving body and are glad to have our students, staff, and you witness our journey to success.
You can check out our profession-facing programmes here, or contact us to know more!