5 Great Reasons for an MBA from a UK University
Five Great Reasons to get an MBA Degree from a UK University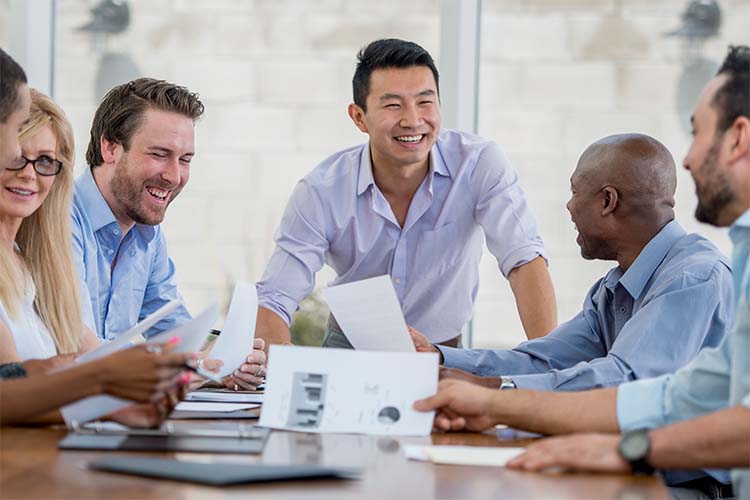 The world of business has been changing rapidly over the last few years. This has sparked an increase in demand and popularity for MBA degrees among students who want to pursue higher education in the UK's top business schools. MBA Programmes taught in UK universities provide an excellent opportunity for students who wish to learn more about management and leadership and gain practical experience in applying up-to-date management principles in their careers. With MBA degrees being one of the top choices for many students, the University of Sunderland in Hong Kong has put together five reasons why it's advantageous to obtain an MBA from a UK higher education institution.
1. Save Time and Money
Many of the MBA programmes in the UK, including programmes offered by the top business schools, have a course duration of one year. Not only does this allow students to graduate quicker, but it also enables them to save time and money without compromising the top-quality level of education they want to pursue before venturing out into the world of business. By graduating earlier, those who get an MBA degree from a UK university can kickstart their careers earlier in comparison to students from other educational institutions around the world, whose courses tend to have longer durations.
The University of Sunderland in Hong Kong offers an exclusive scholarship of HK$5,000 to all MBA students, and on top of that, a discretionary early-bird discount. Contact us to learn more.
2. A Globally Recognised Degree
An MBA from a top business school in the UK will be instantly recognised around the globe. Students who attend such programmes are viewed as having the highest quality education available, making them ideal candidates when applying for jobs or further studies. They are also seen as having the most relevant skills needed for success, which further boosts their employability and opens the door to diverse and fulfilling careers.
There are several qualification frameworks which define and provide a basis for comparing the standard academic level of a qualification such as a UK MBA degree, including The Regulated Qualifications Framework (RQF) and the European Qualifications Framework (EQF). These two common reference frameworks serve as confirmation that programmes listed therein fulfil the required level of attainment and that the degree holders acquire the necessary knowledge and skills in their field of work or study.
If you're looking to enrol in an MBA programme in Hong Kong, look no further than the Master in Business Administration programme offered by the University of Sunderland in Hong Kong. The master's degree is equivalent to RQF level 7 and EQF level 7, which indicates that holders of the qualification as having highly specialised business knowledge, problem-solving skills and the ability to manage work situations that are complex, unpredictable and require new strategic approaches.
3. Career Guidance
Most business schools in the UK have full-time career services to help identify students' standout talents and skills, and discover their areas of interest. These career advisors will also lend a helping hand in many of the key aspects of preparing students to be the first choice of potential employers. This includes tips on enriching their CVs and cover letters when applying for jobs, along with advice on how to ace the tough interviews every student dreads facing in landing a potential dream job. For those who are studying a UK MBA and aspire to start their own business, the career advisors will be able to point them in the right direction in order to ensure they are fully equipped with all the knowledge they need to be successful entrepreneurs upon graduating.
You can rest assured that you will have a better chance of securing a job offer after getting an MBA degree from a UK university, if you study with the University of Sunderland in Hong Kong. All MBA students can choose from two modes of study: 1) completing the entire MBA programme in the Hong Kong campus following the UK curriculum, or 2) spending the first 9 months of your MBA study in Hong Kong, and completing the remaining 9 months at the London campus or the Sunderland main campus in the UK.
One of the perks of studying the MBA programme at the London/ Sunderland campus is that, a local and professional career support team called "The Careers and Employability Service" will offer on-site support that offers a wealth of career information and advice to help students make the right career decisions, gain work experience, find jobs as a student, and increase employability by polishing your CV. For students wishing to develop a career and life in the UK with an MBA degree, this career service will be a great resource in establishing your foothold in the UK, especially when you have the advice of locals to guide your future career path in the UK.
4. A Strong Alumni Network
Another great reason to study for an MBA programme in the UK is simply due to the fact that many of the universities, including those with the top business schools, possess a strong alumni network. Students that are studying to obtain an MBA degree are regularly invited to attend special events, lectures and seminars with people that are part of the alumni network. This enables them to get an insight into the business world and how it functions. These events also provide an excellent opportunity for talented individuals to create relationships and network with alumni from the university and potentially land jobs at companies they own or work at. Regardless of the outcome, MBA students can gain plenty of benefits from the vast alumni network many top business schools in the UK have.
Alumni of the University of Sunderland in Hong Kong can join the Alumni Association that operates both in the UK and in Hong Kong. They are encouraged to connect with other alumni all over the world, build professional relationships and liaise potential business collaborations. Check out our Hong Kong alumni's story and see what they've been up to!
5. Cultural Diversity
Many students from all parts of the globe flock to get into the best MBA programmes in all the top business schools the UK has to offer. When studying for an MBA degree in the UK, students will be immersed in a very diverse cultural environment, which will provide a plethora of benefits in their future careers. Not only will their knowledge of different countries, religions and cultures expand exponentially, but having a broad worldview is essential when it comes to business. What's more is that many students from varying backgrounds build long-lasting relationships during their MBA programme and go on to become business partners or work together in some other capacity in their professional careers.
The University of Sunderland was crowned as the "University of the Year for Social Inclusion" by The Times and Sunday Times Good University Guide in 2021. Equality, Diversity, Inclusion and Social Responsibility (EDISR) are the core values at the heart of the University strategy. Students of the University of Sunderland in Hong Kong will be exposed to a healthy and positive learning environment where different cultures are celebrated, together with other students of all ages, nationalities and backgrounds. MBA students will be given the chance to know potential business partners working in all sorts of industries in such an open, welcoming and supportive learning community.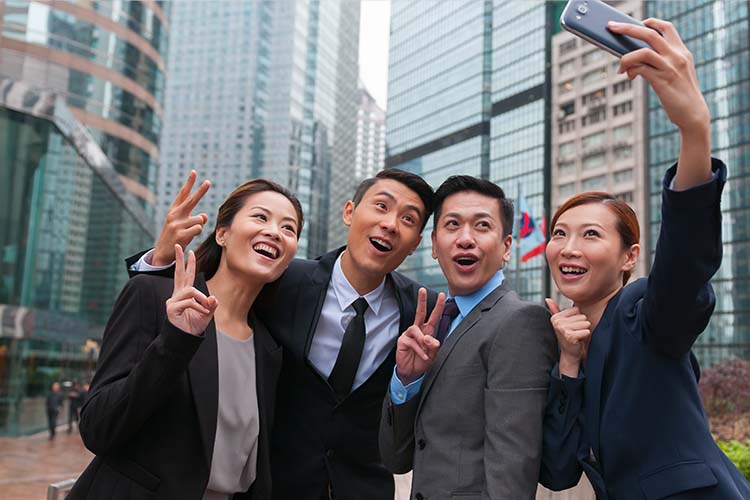 Your Pathway to Business Success
If students are interested in studying an MBA programme and getting a degree from a top UK business school, both the UK campuses and the Hong Kong campus of the University of Sunderland has plenty of business bachelor's and master's programmes where students can enhance their knowledge and prepare themselves for outstanding professional careers. With most courses lasting a year and providing all the key components needed to excel in the corporate world, students are guaranteed to benefit from the best MBA programmes from the top UK business school.
The University of Sunderland in Hong Kong has a proven track record of preparing students to make waves in the business sector with its well-established and respected MBA programme. If you want to venture into this industry, contact us for more information about our MBA degree or apply for a free consultation to ensure you're ready to take the next step in your educational journey.