5 Reasons Why You Should Study A Master in Data Science
5 Reasons Why You Should Study a Master's degree in Data Science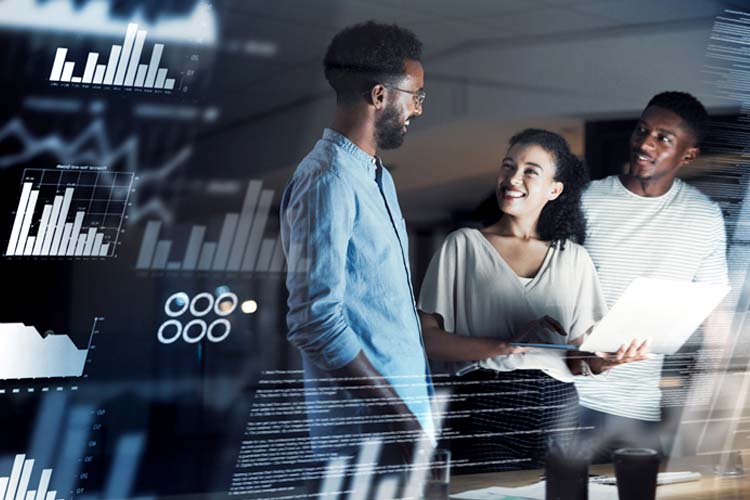 Are you trying to make a decision on your next career move? Do you enjoy being on the cutting edge of technology and decision-making in any industry? Then a master's in data science might be for you.
This newly developed programme will give you highly sought after skills and knowledge that will help you analyse big data and drive effective decision making in business.
If you're trying to make an important decision about what to study to benefit your career, here are 5 reasons why you should study an MSc in Data Science.

1. Earn More
No matter what anyone says about the value of university degrees, your education level is still one of the most important factors in determining your potential salary. With an advanced degree in hand, you can expect higher earnings in almost any industry.
When you do an MSc in Data Science, your knowledge and skills in the field will increase markedly, and you can expect to be paid a higher salary that's in line with your qualifications and abilities.
The pay rate can vary widely between different workplaces and industries, but if you're looking to earn good money, getting a master's degree is the best way to do it.
2. Be Employable in Any Industry
One of the best reasons to study data science can be attributed to the skills and knowledge that you'll gain. Everything you learn during a data science master's degree, such as the one offered by the University of Sunderland in Hong Kong, is applicable to almost any industry.
These include:
Healthcare
Finance
Non-profits
Government
Academia
Technology
With your master's degree, you can work in any one of these fields. In addition to wide-ranging career prospects, you can also change industries if you feel the need to revitalise your stalled career or pursue other areas of interest. This kind of job security is rare and valuable in today's fast-changing world.
3. Do Interesting Work
Data science is a new and exciting field of study and there's always something to learn. Even if you studied it during your bachelor's degree, an MSc in Data Science is vastly different. You will delve deeper into topics that you only touched on in previous studies and be introduced to new areas that will enhance your overall skillset, making it highly coveted in the modern workplace.
Enjoy freedom of choice as well, as you can choose to dive deeper into one specific area of data science and develop your expertise there or opt to maintain a broader range of knowledge that is applicable across multiple sectors. It's all up to you, so whether you're interested in pursuing a career in a Fortune 500 company or have your heart set on helping develop cutting edge technology, a data science master's degree provides the perfect stepping stone to get there.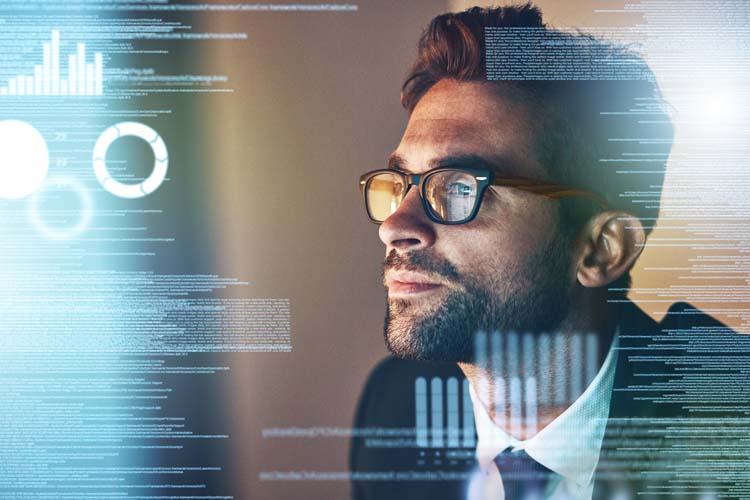 4. Secure your Future
With the future often being clouded and uncertain, making the right strategic career move will pay off big time. Having an MSc in Data Science can help secure your future as it is a revolutionary field that is constantly growing and becoming increasingly relevant and essential in many of the world's leading industries.
Given how bright your career prospects look, look upon a master's in data science as an investment in yourself. Use it to not only steer your career up the ladder of success, but also futureproof it.
5. Credibility
These days, all the top businesses use data science to drive decision making. As a result, potential employers in these companies need to know that the skills and knowledge you possess can be trusted and relied upon.
A master's in data science will not only teach you the necessary abstract skills, but will also provide hands-on experience, which gives you instant credibility when pursuing a career in your desired field. It will also instil in you an air of confidence and enable you to demonstrate the knowledge to tackle and solve real-world problems, which is exactly what employers look for in candidates.

Why Choose Data Science for Your Master's Degree?
A master's in data science can open a lot of doors and give you full freedom to delve into many exciting and interesting career prospects that offers great job security and benefits.
So, whether you're trying to revitalise your career, start a new one or simply want to enhance your knowledge and skills in order to move higher up the industry ladder, an MSc in Data Science may be the answer you've been looking for.
What's more is the University of Sunderland in Hong Kong offers a well-recognised and respected MSc in Data Science. Learn more about your study options from our friendly staff today.