Business Management: The Pathway to Success
Business Management: The Pathway to Success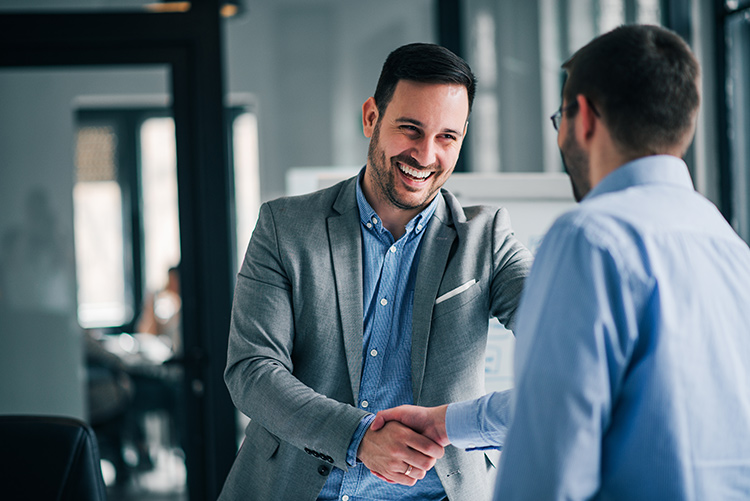 Business management degrees are among the most popular and in-demand programmes offered by universities globally. These courses provide students all the key business skills needed to thrive when they step foot in the corporate world. Whether they hope to join a reputable firm, launch their own company, invent their own app, or grow their investment portfolio, the University of Sunderland in Hong Kong will equip students with the business skills required for them to reap the rewards in their future careers.
What do You Learn with a Business Management Degree?
When studying a business management programme, students will develop key skills that will build the pillars of success needed to excel at running and managing a profitable company. Business management focuses on the organising and planning of business activities that are necessary to efficiently manage and run a business. Students will learn the key skills and knowledge required to work for businesses at all levels – from large multinational corporations to start-up ventures.
Particularly for aspiring entrepreneurs and business leaders, a business management degree is crucial. It offers the academic knowledge and proficiency needed to pursue global career opportunities, while also providing a broad understanding of all aspects that constitute the business world. From the bigger picture to the intricate details, the University of Sunderland in Hong Kong will impart the essential knowledge students require to plan and analyse all aspects of business activities.
There is a plethora of benefits associated with business management degrees. Here are five of the major ones and how they enable students to gain key business skills.
#1 – A Window into the World of Business
Business Management degrees provide students with a thorough grounding in the core elements of business, including marketing, finance, human resources, operations, strategy and leadership. They also offer insight into the wider world of business, providing students with valuable industry insights, such as current market trends and industry reports. These insights can prove invaluable when applying academic theory to real-world business situations.
#2 – Wide-ranging Career Prospects
An incredible and diverse range of career prospects await students who study business management. The versatility of the degree means that wherever there are companies, managers with key business skills will always be required. Every industry sector has managerial roles, ranging from large international brands to smaller local businesses. Graduating university with a business management diploma will qualify you to apply to the roles that suit your interests. Furthermore, those with a business management degree also have a desirable skill set, in addition to strong corporate know-how. These assets are highly sought after by employers as they are extremely beneficial in the workplace.
#3 – Build a Network
Attending university while pursuing a business management degree offers plenty of networking opportunities with fellow students and potential employers. Students can exchange ideas with each other and make connections. Many universities host regular career fair events where graduating students or recent graduates can visit and meet recruiters looking to fill a variety of job roles.
#4 – One Path to Many Opportunities
If students don't know exactly what they want to do after university, or if they simply seek to boost their knowledge base, then a business management degree is a good choice. They will gain a broad overview of the main business processes that contribute to the success of a company and can specialise in an area that interests them. Upon completing a business management degree, students graduate as someone who can be well-rounded in the corporate world. They will possess a wide scope of knowledge and key business skills that will help them succeed in any chosen career path.
#5 – Kickstart a Business
If students don't want to work for a corporation after graduation, a business management programme provides equally powerful tools for those who wish to be their own boss. If they aspire to run their own company, this degree is a perfect first step towards achieving that goal. Students will gain valuable skills, such as negotiation and communication, which will help when on-boarding new clients, scheduling meetings with other businesses, and developing a strategy to achieve their own firm's success. A strong working knowledge in up-to-date technologies will also be of great help. No matter what form students' future businesses may assume, marketing is vital and hugely beneficial – so a business management degree will provide graduates with a solid foundation in this realm.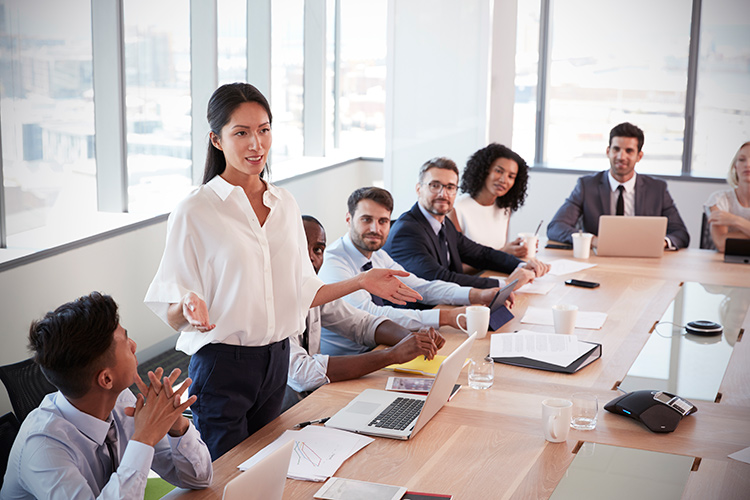 The University of Sunderland in Hong Kong: Bringing Business Dreams to Life
If students want to study business management, the University of Sunderland in Hong Kong offers the ideal steppingstone that will guide them on the path to business success. Equipped with the key skills needed to thrive in an ever-changing business landscape, students can face the challenges that lie ahead while having the business world at their fingertips.
With so many courses on offer, the University of Sunderland in Hong Kong has a proven track record of preparing students for bright and successful careers. Ready to delve into the wonderful and exciting world of business management? Contact us for more information about our degrees or apply for a free consultation with our academic advisors today!