Marketing Study Guide: Why Study Marketing vs Sales?
Marketing Study Guide: Why Study Marketing vs Sales?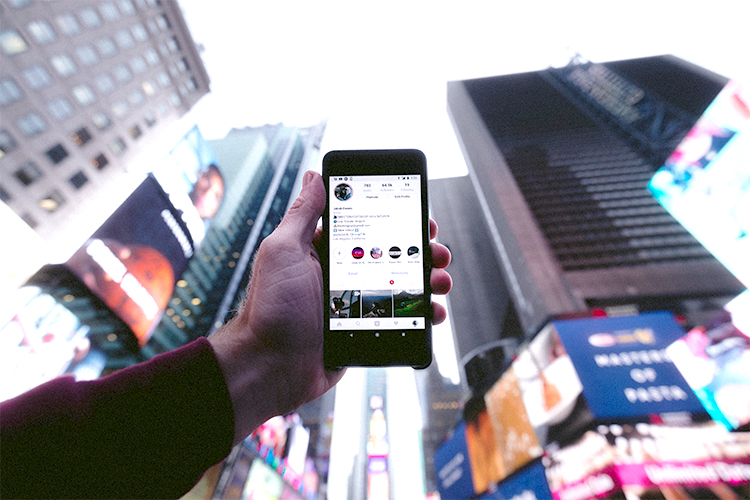 Do you want to study something that will make a real difference in your life? Give you a solid career path that can lead to success?
With online shopping rapidly taking off over these years and retail therapy becoming a major part of people's lives, marketing & sales skills are becoming increasingly valued and useful in nowadays business world. These skills can lead to a whole range of job positions in almost every industry that you can think of. However, this doesn't mean that marketing and sales are the same. In fact, marketing and sales are two different disciplines that often go hand in hand to attract customers and generate revenue in businesses.
Before you invest in a bachelor's degree in Marketing at a university or other qualifications in Hong Kong that will increase your value as an employee and give you a new career path, you need to understand the difference between marketing and sales. That's the best way to choose which Marketing degree or qualification in Hong Kong is right for your career goals and your future.
To help with that, we've created this Marketing Study Guide to give you some tips on how to differentiate the job duties of marketing and sales, and how you can acquire these skills with a world-recognised educational qualification from a trusted university.
What are Marketing and Sales?
To put it in the simplest terms, marketing comes before sales. It's designed to inform a large group of people about your brand and build interest in your business, products, or services. This is the beginning stage of a brand and customer relationship, where customers' interest is sparked.
Sales comes after marketing. It is where incomes are generated and is the ultimate goal of marketing. When the customers, who are attracted to a brand through its marketing, come to enquire about the brand's products or services online or in-person at a brick-and-mortar store, people in sales work to convert these prospects into customers and turn business opportunities into sales. This is the nurturing stage of the brand-customers relationship and it's more focused, as it's aimed at a far smaller group of potential customers.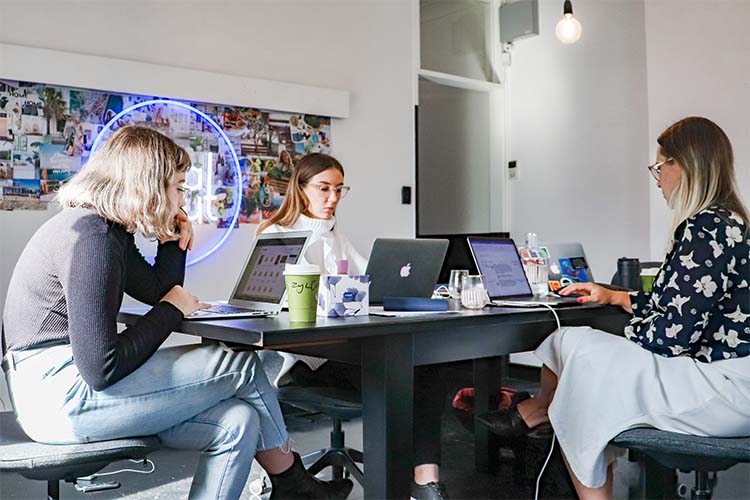 What is the Difference Between Marketing and Sales?
Companies that sell products – basically every firm – need plans and strategies using skills and knowledge from both marketing and sales. These plans and strategies will include factors like the company goals, brand history, and business initiatives. However, this is where the plans split off into the different departments:
Marketing Plans
A marketing plan includes what's known as the 4Ps:
● Product: the product itself
● Price: the product's price
● Place: in where and to whom the product is sold
● Promotion: how to advertise and manage public relations for the product
Once this is laid out, marketing experts will choose their promotion channels, make a budget, and set goals for their marketing campaigns.
Sales Plans
Sales plans are quite different from marketing plans. Entrepreneurs, sales executives and managers can benefit a lot from laying down sales plans. They can drive the company towards the right direction to hit key sales targets and generate profit. A high-level sales plan should include:
● Background and vision:
What are the brief history and mission of the company?
● Team structure:
Who are on the sales team, and what are their roles?
● Target market:
What do the customers look like? What problems do they wish to solve with the products?
● Sales tools and resources:
What hard or software do the salespeople need to succeed? Is there a budget for sales incentives?
● Positioning:
How strong are your products in the market compared to your competitors?
● Action plan:
What is the game plan and actionable items to achieve the sales targets?
● The sales process:
Convert potential clients into customers and establish customer loyalty in the hope of increasing repeat purchases and building word-of-mouth reputation.
● Goals:
What are the sales goals? Can you formulate performance benchmarks and use them to set future goals and prospect future performance?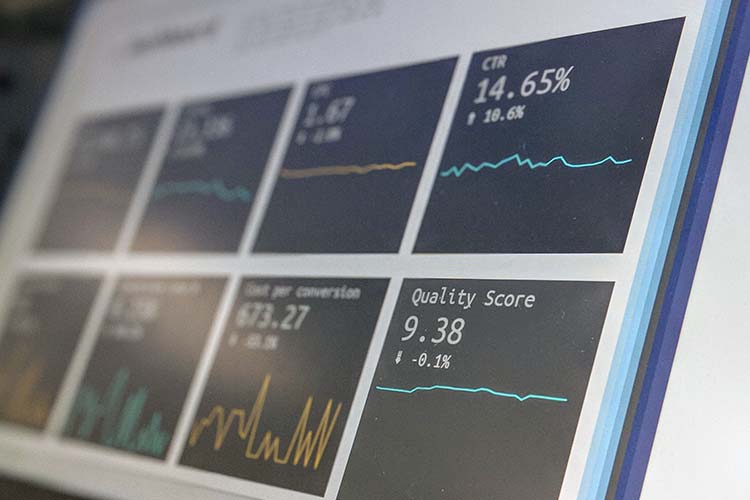 Marketing and Sales Strategy
The strategies used in marketing and sales are often quite different, though there can also be some overlap. Some common marketing strategies are:
● Cause marketing:
Where a company and its products are linked to a social cause or issue
● Scarcity marketing:
Where the company creates the perception of a shortage to encourage fear buying
● Relationship marketing:
Where the company focuses on retaining and satisfying customers and building loyalty
● Undercover marketing:
A marketing strategy so stealthy that the customers might not even realise they are being targeted
Once a marketing strategy is confirmed, it may use methods like:
● Print marketing
● Blog marketing
● Video marketing
● Social media marketing
● Search engine optimisation
● Internet marketing
These approaches will vary depending on the product, campaign, and what type of customer the business is targeting.
Sales strategies and methods vary depending on these factors as well. They're designed to solve customers' problems, meet a need, or help them achieve a goal. Some popular sales methods are:
● Inbound Selling:
It focuses on monitoring a customer who has a high chance of purchasing the product through the buyer's journey, learning the buyer's need, and providing a personalised proposal at precisely the optimal, best timing.
● SPIN Selling:
SPIN is an acronym of 4 sales questions that form a foundation of a sales cycle – SITUATION questions, PROBLEM questions, IMPLICATION questions, and NEED-PAYOFF questions. Salespeople asking a series of questions can understand their customers, effectively helping customers solve their problems and speed up the purchase process.
● The Sandler System:
Rather than pushy salespeople, this method encourages the sales reps to act as a consultant. There are 3 steps to achieve that: relationship building, qualification, and closing the deal.
● MEDDIC:
MEDDIC is an acronym of Metrics, Economic buyer, Decision criteria, Decision process, Identify pain, and Champion. It helps identify your customers and select the better-qualified customers in your marketing funnel.
● Solution Selling:
It is a problem-led method (instead of product-led) to identify if a product could bring satisfactory solutions to the problems faced by the customers.
● SNAP Selling:
As its name depicts, it focuses on keeping the sales process simple and easy. The salespeople are better armed to be customers' trusted experts that provide valuable knowledge and advice.
● The Challenger Sale:
A sales methodology to encourage salespeople to emulate high-performing qualities. The ideal challenger can understand the customers' problems, bring valuable knowledge, and propose solutions while successfully driving the conversation and taking control of the pitching process.
● Conceptual Selling:
This method relies heavily on listening to the customers and understanding the concepts of their needs. Capable sales reps can ask the right questions and identify relatable products or services to tackle the customers' problems.
Well-drafted sales plans and creative, effective marketing strategies are the crucial first step to get the business off on the right foot. If you are looking to polish your marketing skills, the bachelor's degree in Marketing offered by the University of Sunderland in Hong Kong will be a great entry point for you to acquire in-depth Marketing knowledge. Here at the UK university, you can learn marketing knowledge such as digital marketing, strategic marketing, consumer psychology, and integrated marketing communications.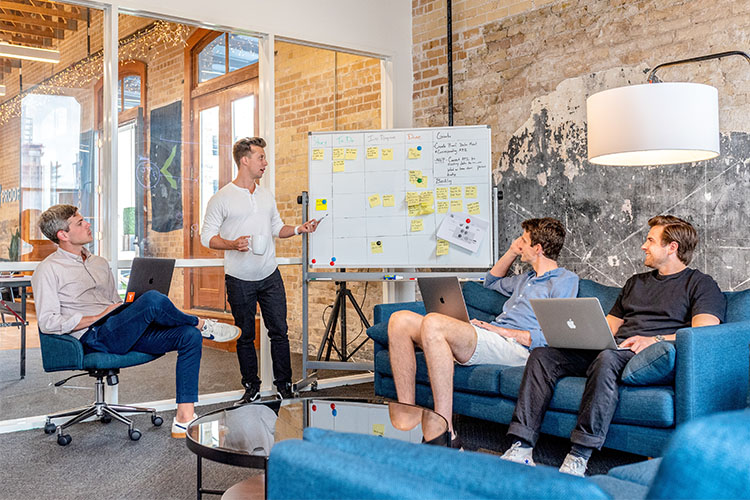 How Do Sales and Marketing Work Together?
Sales and marketing have the same basic goal: they're both designed to generate revenue for the company. To that end, they aren't in competition. Instead, marketing operates first in the marketing funnel, to narrow down a large group of potential customers, potentially everyone, into a smaller group of qualified, potential customers who are interested in the product.
This is an essential step. Trying to sell a product to a huge audience is difficult, time-consuming, and expensive. Marketing narrows that down so that the sales process can focus on people who are more likely to buy the product or service and will bring in real revenue.
Why get a Marketing Qualification?
There are many benefits to getting a marketing qualification in Hong Kong in today's business world. With a quality marketing bachelor's degree or qualification from a UK university here in Hong Kong, you can:
● Build a solid career based on a world-recognised, reputable qualification that's valued by many employers
● Stand out among a crowd of job candidates both in Hong Kong and overseas
● Learn new marketing and sales skills to cope with the rapid-paced, ever-changing world
● Gain a better chance to switch your industry and work in a wide range of positions
● Learn soft skills that are valuable in every field like communication, negotiation, and how to pitch ideas
If you want to be competitive in the modern global business world, then these are all skills that you absolutely must equip.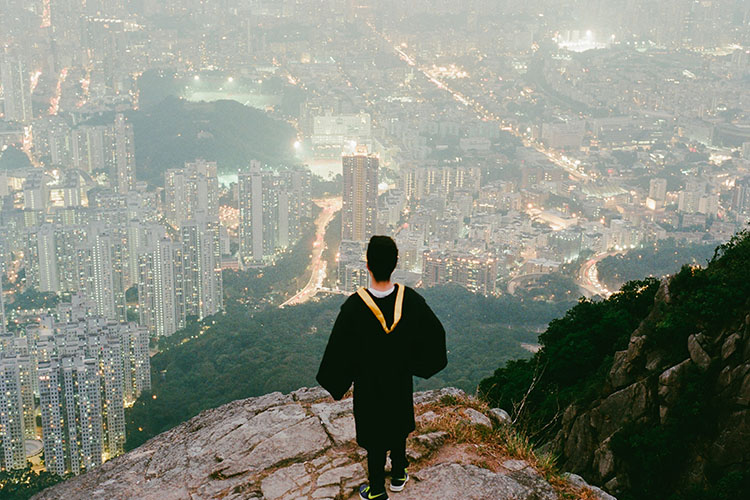 A Guide to Marketing Qualifications
Every marketing bachelor's degree or qualification is different, and every university and study provider offers different academic programmes and courses. You need to choose a programme or course that's right for your chosen path, whether you want to build a career in Hong Kong, in the UK, or anywhere in the world.
Your marketing bachelor's degree or qualification should also be up to date, as this field changes all the time. Through studying with us at the University of Sunderland in Hong Kong, you can be benefited from a world-class high-quality academic curriculum that focuses on essential marketing know-how, and acquire an internationally recognised qualification in higher education.
Here are some of the essential knowledge you may learn from the programme modules:
● Marketing strategy
● E-marketing strategy
● Consumer psychology
● Strategic integrated marketing communications
● Project management
● Strategic management
● Marketing analysis
An Ideal University Degree with Many Benefits
Learning marketing skills can be incredibly rewarding. It can help you build a solid career path, increase your confidence, and make you more valuable as an employee in any industry.
But choosing the right marketing & sales bachelor's degree, qualification and training are pivotal. These are fields that constantly change as technology and customer behaviour changes, so you need a course that's up to date, high quality, and highly relevant.
If you're ready to start your marketing & sales bachelor's degree, contact us today for a free academic consultation with our academic advisors here at the University of Sunderland in Hong Kong!