Relocation Notice: University of Sunderland Hong Kong Campus
RELOCATION NOTICE
University of Sunderland Hong Kong Campus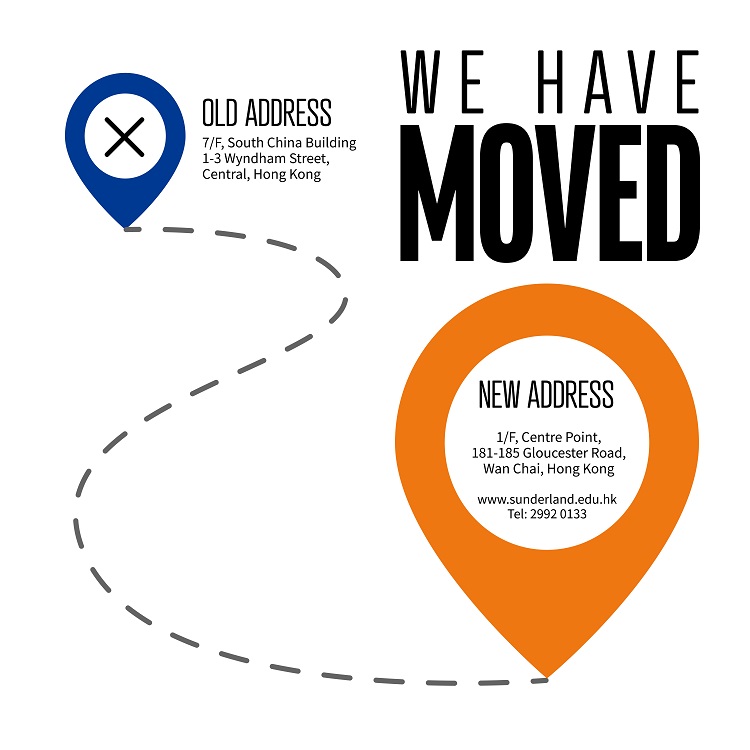 To accommodate our growing business, we are moving our location to:
1/F, Centre Point,
181-185 Gloucester Road,
Wan Chai,
Hong Kong
Our telephone numbers, email addresses, and website details will remain unchanged.
We will close our office from 22nd December 2022 to begin the moving process and will re-open at our new location on 28th December 2022. Unfortunately, during the move, we will not be able to answer phone calls, WhatsApp messages, emails, etc., but this will resume when we return to work on 28th December 2022.
Tel: +852 2992 0133          E-mail: [email protected]        Website: www.sunderland.edu.hk