You can Solve Daily Problems with Creativity! 每天的問題,都可以用創意力來解決!
You can Solve Daily Problems with Creativity!
每天的問題,都可以用創意力來解決!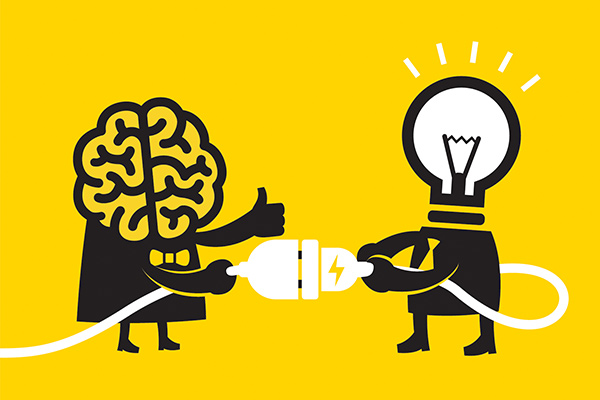 If you think that only creative industry workers need creativity, then you are wrong!
以為只有創意產業工作者才需要創意力?那你就大錯特錯了!
Teachers need creativity and so do accountants. Teachers need to produce innovative learning materials that make learning more interesting. Accountants can use creativity to identify new ways to save costs or boost productivity. And yes, students need creativity too, so that they can look at study areas in new ways.
無論你是教師、會計師、各行各業的專業人材、甚至還未投身社會的學生都需要創意力。創意新穎的教材會令學生對老師的教學、講解更上心;假設你是會計師,匯入創意可以找到新方法開源節流或提高公司生產力。當然學生也需要創意來用新的方式來擴闊研究領域。
Never underestimate your creativity. It will improve your daily life and add brownie points at work. We invited Mr. Dino Paul Ip, the famous Hong Kong multimedia creator and winner of awards from the Hong Kong Institute of Professional Photographers, to share his ways of enhancing creativity!
別看少你的創意力,它不但可改善每天的生活,還可以使你的工作錦上添花。我們邀請到香港著名多媒體創作人、專業攝影師公會比賽得獎者葉志剛為大家揭開提升創意力的秘密!
Dino believes that "creativity is a "changing" power. Once you are fascinated by something you like or are familiar with, you will naturally explore it deeply. When you fully master the true meaning, you are free to express your own ideas to enhance or transform your object of fascination," As for imagination, Dino believes that it is a relatively abstract and pure concept, which could be born out of nothing. But for many people, imagination stimulates creativity in applying new thinking to existing challenges.
葉志剛認為,「我覺得創意力是一種『變』的力量,對一些自己喜歡或熟悉的事物,一旦迷上了,自然會深入探究箇中奧妙。到了完全掌握箇中真諦的時候,你就可以隨意加入自己的想法去提升或改造其本質,令自己的興趣繼續發酵。」至於想像力,葉志剛認為是比較抽象和純概念,可以無中生有,一切處於虛幻,對效果、方向沒有雛型,但醞釀著創新的可能性。
Imagination and creativity are the keys to success.
想像力與創造力乃致勝關鍵

Dino believes that imagination and creativity are indispensable for practitioners in any industry. "If industry executives lack imagination, how can they promote business development? But if you can use imagination, it will form new ideas, which in turn become reality. First conceive and then execute. This process transforms imagination into creation. The difference between strength and weakness is the use of imagination and creativity." He uses painting techniques as an example, with the same techniques and tools being used to express different values.
談及想像力和創造力的重要,葉志剛認為兩者對任何行業的從業員也是不可或缺的。「行業執行者若是欠缺想像力,憑什麼推進業務發展。相反,若能夠運用想像力,將不可能變成可能,不存在變成實在,先構思然後執行,這過程就是由想像演變為創造了。同業間的強弱分界,就是看看誰能將想像力與創造力發揮到極致。」他以繪畫藝術為例,同樣的技巧,相同的工具,怎樣才能夠表現出與別不同的價值,往往就是取決於想像力和創造力。
Accumulate creativity bit by bit
創意要一點一滴累積

Many people think that creative inspiration is out of their reach, but Dino believes it exists in the depths of everyone. "I believe that creative inspiration is a kind of
accumulation and transformation of experience. When I feel inspiration, I hope to accomplish an imaginary goal. This is not a purely imaginary process, but it helps to sort out the knowledge in my mind. The mind is like a library, in which I find relevant or similar experience. However, if there is no information available, you can use your eyes to observe, your ears to listen, and your heart to feel the people and things around you. Inspirations stimulates thinking which nurtures a creative seed and develops it into a mature physical entity."
至於創意靈感的泉源,葉志剛直言,很多人以為創意靈感遙不可及,但其實本來就存在於每個人的內心深處。「我相信創意靈感是一種經驗的累積與轉化。當我需要啟動靈感的時候,亦即是希望完成想像出來的目標雛型。這絕不是一個純粹的空想過程,而是要整理腦海裏的知識庫,在其中尋找相關或類似的經驗。」然而,萬一沒有資料,就要向外延伸搜尋。從外在的媒界遊走,可以用眼睛透過觀察,用耳朵聽取資料,用心去感受身邊的人和事。刺激思維,啟動靈感後就要將它昇華,轉化成創意種子,培養成由零而生的實體。
Dino strongly believes that we are not born with creativity, but rather that it is accumulated bit by bit over time. Students wanting to cultivate creativity, must have curiosity, be interested in everything, and be willing to learn new knowledge constantly. When it comes to the need to use creativity, naturally, the right knowledge comes to the forefront. Dino stresses that this does not mean we have to delve into recent events, but rather the purpose is to broaden our knowledge and use it as the root of creativity.
葉志剛同時深信,創意不是與生俱來,而是一點一滴累積。學生想培養創意,首要具備好奇心,對任何事物感興趣,不斷汲取新知識,到了需要運用創意時,自然有合適的知識浮現眼前。他強調,這並不代表對每件事物都要深入鑽研,目的只是增廣見聞,將其儲備起來成為創意的根源。
Author – Mr.Dino Paul Ip
作者 – 葉志剛先生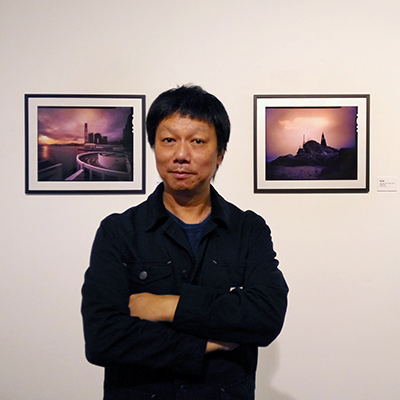 Achieved both his Master of Science in Multimedia & Entertainment Technology and Bachelor of Arts in Photographic Design from the Hong Kong Polytechnic University. Other than as a professional photographer, he also focuses on multimedia production and teaches in different higher education institutions. His creative works have been published, broadcasted and exhibited in Germany, China and Hong Kong. Also, he was honored twice with the photo awards from Hong Kong Institute of Professional Photographers.
香港理工大學多媒體科藝理學碩士及攝影設計學學士。從事專業攝影外,亦專注多媒體創作,並在多間高等教育學院教授攝影及創意媒體學科。他的創意作品曾於德國、中國及香港等地刊載,播放及展覽,並二度獲取香港專業攝影師公會的比賽獎項。