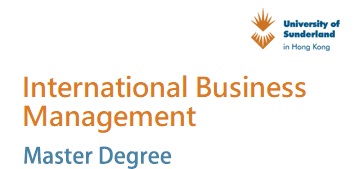 This internationally recognised programme will accelerate your career development into highly paid management positions.
Online Bachelor and MBA Courses in The University of Sunderland in Hong Kong
Known for its multi-cultural influences, Hong Kong is known internationally for its open and fair competition, well-established financial networks, and business-friendly environment. It is not surprising that education in Hong Kong is quite developed compared to other countries.
The University of Sunderland in Hong Kong offers online business bachelor's degree and MBA courses. You can choose from our list of online courses including master's degree in business administration (MBA), master's degree in international business management (MSc), or bachelor's degree in business and management (BA).
Distance Learning at the University of Sunderland in Hong Kong
Distance learning and our online courses allow you to study wherever you are, arranging your studies around your work or family life. Our flexible approach means that we offer a wide variety of options for studying at home, on-campus or abroad. We also provide the support our students need to succeed in their studies.
Key features of distance learning at the University of Sunderland in Hong Kong
Support
Students will get academic support from both tutors and course coordinators.
Flexibility
Students can plan their study around their busy schedules.
High-quality learning materials
Our course materials are designed and written by highly qualified subject experts.
Accredited programmes
The University of Sunderland in Hong Kong is fully accredited and the programmes we offer are recognised internationally.